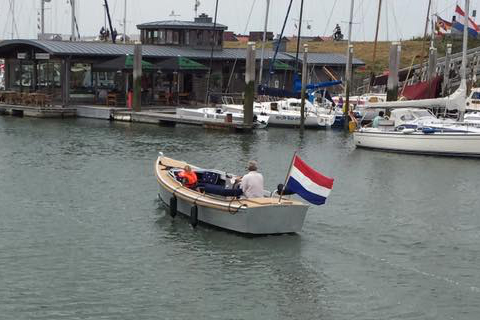 The Electric Kiss in the Harbour of Zierikzee June 2016
15 December 2016
Spoker director Eva Straatmans took a drive to the north-west of the Netherlands, Friesland.
She went there to discuss the Spoker KISS model.
She set down with Eelco Wolbers, who is partly responsible for the succes of the Bente24 in The Netherlands.
We discussed matters as developing the current design of the KISS to an even more attractive boat.
You need to think for instant about several options that will give the costumer more comfort.
Also we are testing and approving the sail abilities of the boot, so even a fanatic sailer would love to have one.
Above al the KISS should give us comfort in our busy lives. With her low maintenance and durability.
You just trow in a comfortable cushion set and she is always ready to go!

She is truly kissable…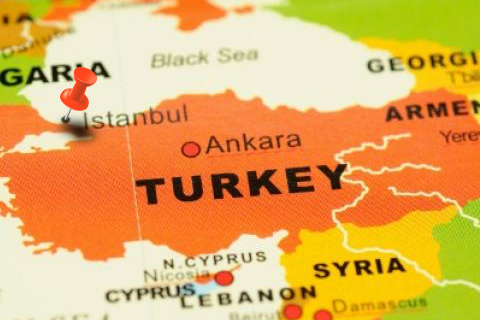 12 December 2016
Spoker was in Istanbul Turkey to explore the potential market.
Andre Tienpont visited the company Karina and discussed potential dealership.
Karina is a dealer for several leading brands of motor yachts in Istanbul.
We are now discussion the possibilities and opportunities for both companies.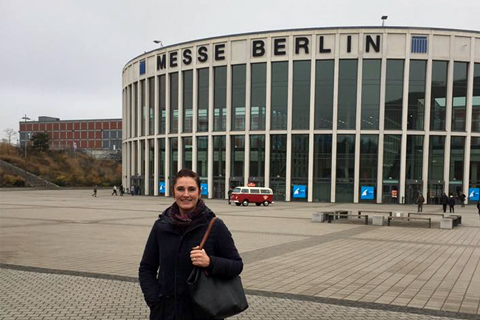 28 November 2016
Spoker Director Eva Straatmans, visited the Boot & Fun boat show in Berlin on the 25th of November.
She was there to explore the Berlin Area and potential for the Spoker Saloon Yacht.
The boat show was fun to walk around in and we Spoker with several potential dealers for Berlin and the regional area around Berlin.
Berlin is surrounded by beautiful rivers and stretched lakes, with a huge potential for the Saloon Yacht.
We are now seeking contact with potential dealers and we expect to announce a Spoker dealer in Germany shortly.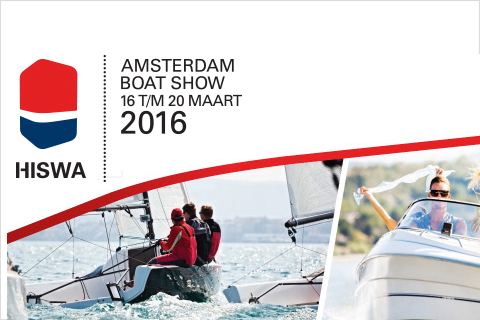 December 2015
Nominated for motorboat of the year 2016 by Hiswa
The Spoker Saloon yacht is nominated for motorboat of the year 2016!
Of course we are very proud of this nomination.
In October the Jury tested all the nominees, 5 in total and made there verdict. The winner will be announced at the Hiswa RAI 2016 (16th till 20th of March).
The Spoker Saloon will be attending the Hiswa rai.
We would love to welcome you on board and let you experience the Spoker Feeling!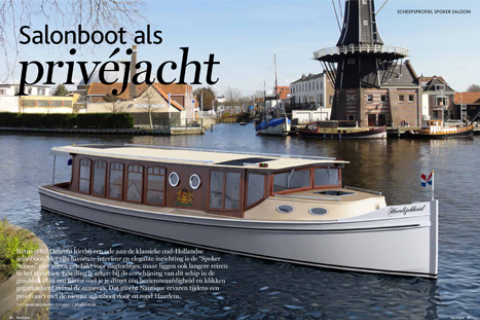 July 2015
The glamorize magazine 'Nautique' was welcomed on board of the Spoker Saloon Yacht.
They wrote a very nice article about this beautiful Yacht and experienced the Spoker feeling.
Please, find the whole article here.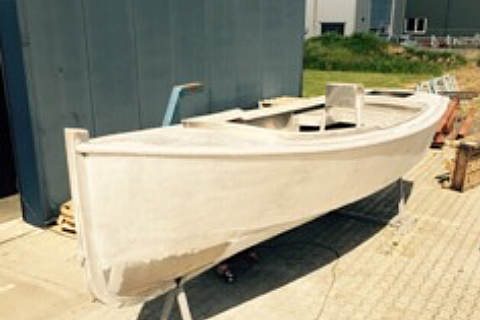 June 2015
Form the 1st of September until the 6th of September, Spoker will be attending at the 'Hiswa te water' in Amsterdam. For the first time the Spoker Kiss boat and the Spoker Saloon Yacht will be displayed to a big audience. The expectations are high. Of course we want the 2 yachts to look their best and ready for you to explore these beautiful designs. So a lot of polishing and caring will be done on for hand.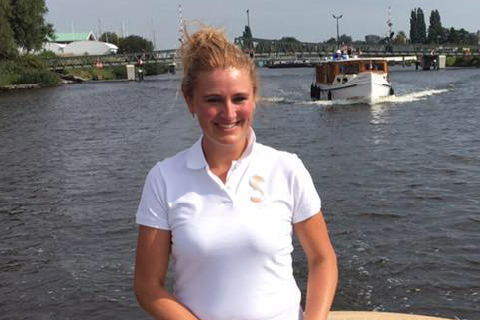 April 2015
After a few years of preparations and product development the company SpokerB.V. is now established and will enter the market soon. Eva Straatmans-Tienpont is appointed as managing director, see Photo.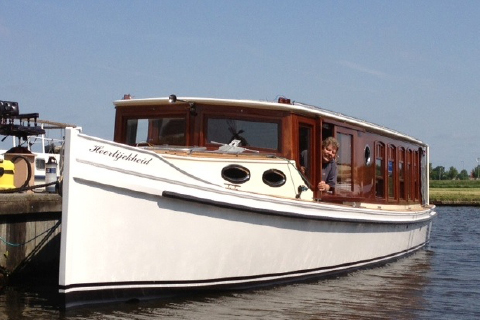 June 2013
The Spoker Saloon Yacht 'Heerlijckheid' is launched, commissioned and performing her trials. This wonderful yacht is attracting already a lot of attention! The 'Heerlijckheid' will be in service at the end of this month. See: Classic Yachts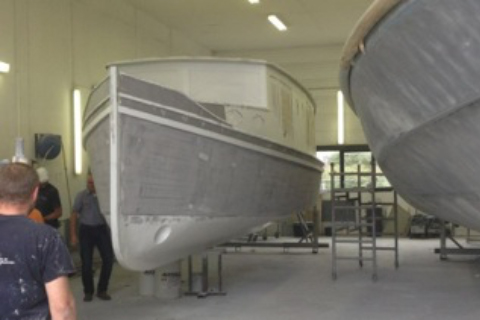 October 2012
The first Spoker Saloon Yacht is under construction. Her hull and superstructure are ready and now she is in the paint shop. She will go from there to the carpenter and outfitter. Early 2013 she is expected to be due to delivery to her proud owner.